What are 7 ways to prevent corrosion of metal roof?
Rusting or corrosion is the biggest enemy of commercial metal roofs. Since the area of installation is that vast, any spot of rust can lead to long-term damage if not attended properly. In fact, it will cost you cost overruns that you would not have seen coming otherwise. Therefore, here's a 7-point guide on how to prevent corrosion of a metal roof. Read on.
Cleanliness is a must
Dirt and grime are huge catalysts for roof rust. Therefore, you must use a power washer to clean your roofs. Generally, Dallas Metal Roofing Company has industry-grade washers that they can use to wash it all away.
Brush off the rust
Use a metal brush and get going with the rust. Just brush it off to clear out any rusty bits of your roof.
Use a suitable coating
Metal roof coating provides that extra layer of protection against corrosion. Just make sure you apply the coating on a completely clean setting.
Repair timely
Timely repairs are everything with metal roofs. Therefore, you should hire experts to check your roof from time to time.
Look for rusty spots
It helps to nip corrosion in the bud. So just keep a regular check on occasional dents that may accumulate water and lead to rust.
Use galvanized fixtures
A scientific method to prevent rust around the most vulnerable spots is to use galvanized fixtures around these spots. This will keep rust at bay.
Use rust-proof paint
Construction tech has seen a lot of innovative solutions for rust. Rust-proof paint is one of them. Go get yourself a pack and get going.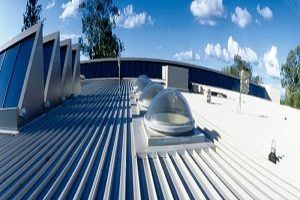 DFW Metal Roofing Pro is a premier roofing company dallas holding years of experience and catering to people in Dallas, TX and nearby areas. So call them up and bid your metal roof worries goodbye. Call today.