How to prevent commercial roof from getting damaged in the winter?
If you might have been managing a commercial roof, then you can easily understand the importance about commercial roof. Practically, no one thinks about their roof until there is a major problem. The matter of fact is that a roof in a commercial building can safeguard your business from damage. Moreover, the months of winter can be particularly harsh for your roof.
So, in such a scenario, you should opt for services from reputed Dallas Metal Roofing company In Dallas, Texas area, you can ideally find a number of companies to treat your commercial roof but the one that clearly stands out is DFW Metal Roofing Pro.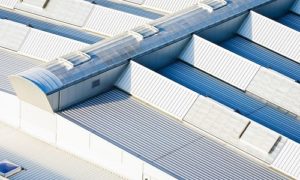 They have great hands on experience in this industry and they are one of the best commercial metal roofing company in Dallas that you can ideally find.
So, today in this blog, we would be discussing about how commercial roof can be prevented from getting damaged during the month of winter.
Cleaning & repairing the gutters
The gutter as well as the drain system helps out in collecting the water and further it deposits it away from the foundation of your home.
So, if clogs are formed, then it can cause standing water in the gutters as well as on the top of the roof. So, in such a scenario, mould and mildew can form.
Also, it is commonly seen that temperature can drop down below the freezing temperature which can easily turn the water into ice.
Remove the debris from the roof
It is seen that even small objects can dislodge or crack the shingles. Moreover, wet leaves can significantly cause mould as well as entice the pests.
So, once the fall season ends, then it is important that roof is cleared of all the potential problems. You just need to ensure that you do it in a safe way as roof related falls are among the dangerous for homeowners and professionals.
Treat the mould and Mildew
Has your shingles turned to be yellow, green or black? If, yes, then it could have a algae, moss, mould or mildew problem. All these can certainly damage your shingles as well as cause a nasty odour. So, you need to get in touch with your roofer to talk about the most effective and safest ways to wipe out invasive growth.
You need to schedule a professional inspection
Walking around the roof can indeed be risky for a number of safety reasons. Other than this, it can lead to unintended roof damage.
Moreover, roofing companies these days can use drones to know the exact measurements and observe specific concerns without putting any risk at your home.