If you are in search of the best metal roofing services in DFW, Texas, then look no further than DFW Metal Roofing Pro. We have been into this industry for more than 15 years and thus you are sure to get the highest quality of work.
Our team of crew members have the rich experience and knowledge such that all the requirement for your project can be easily fulfilled. Besides this, we are capable of installing all types of metal roofs such as R-panel, stone coated, standing beam, metal roof coatings etc. to name a few.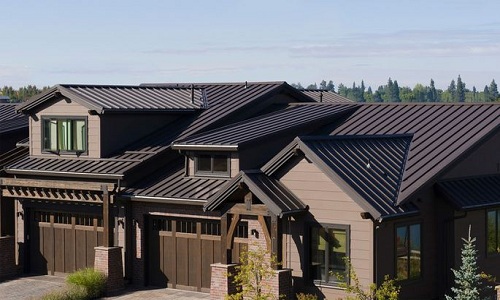 Moreover, in the past few years, metal roofs have become quite popular roofing solution and the market share has increased a lot in a very short span of time. Thus, a lot of owners are installing the metal roofs in their properties while many of them are upgrading it on their existing properties.
Hence, it is a very good choice for commercial as well as residential buildings. Furthermore, Metal roofing is also known to increase the longevity, aesthetics as well as provide the owners with a lot of benefits.
What are the benefits of metal roofing?
There are several benefits associated with metal roofing. Some of them have been mentioned below:-
In the past, roofing materials have been quite harsh and most of them end up being a part of the building-related waste which compounds to 20 billion pounds. On the contrary, metal roofing comes with 95% recycled content. Furthermore, they are also fully recyclable one their life span comes to an end.
Metal roofing comes up with great durability if it is installed in a right way. Moreover, it can easily last for 40-70 years. Besides this, they are also backed with a warranty of 20-30 years. Also, metal roofing can easily resist mildew, fire, rots and insects . Moreover, some of them are also impact resistant and thus the periodic maintenance cost can also be reduced.
Metal roofs helps in radiating the heat from sun and thus the midday heat gain is minimized. Besides this, it is quite energy efficient and thus the requirement of air conditioner in the day is minimized. This can potentially lower down the cooling cost by 10-25%.
Metal roofing materials come up in a multiple sections or panels and thus an experienced contractor like easily install it in a very short span of time. Hence, the project time-frame can be very well reduced by two days which can be quite beneficial especially in the contest of changing weather of Texas.
Saving of Money in a Long Run
Metal roofing are known to last for a long span of time and thus you are sure to save a lot of money in a long run. Moreover, the maintenance cost that is involved with metal roofing is also quite less as compared to other materials.
Besides this, some of the insurance companies provide extra discounts to the property owners with metal roofs.
Contact us Today for Metal Roofing Services in DFW, Texas
We #DFWMetalRoofingPro are equipped with experienced crew members and thus you are sure to get the best installation such that the durability and longevity of the roof is increased.
We provide top-notch metal roof installation as we have been in this industry for more than 15 years. Our roofing contractors also have great hand on experience in different roofing needs and designs. They are quite versatile and committed, and they apply their skill sets during the installation process. Hence, we accept job of all type irrespective if it is big or small.
Besides this, it gets quite easy to upgrade your roof later on with our installation services . We also completely understand the fact that the owners always want their properties to stay stylish and chic. Thus, we help out our customers in terms of the colors, materials and the design of the property.
Hence, our installation process can save you a lot of time and money in a lot of different ways. So, it is recommended that you get in touch with us for metal roofing services in DFW, TX and I am sure you won't be disappointed.